Our Team
I take customer service very seriously. So does my staff. Together, we are committed to providing exceptional customer service to all of our clients. If you need to schedule an appointment, make changes to your current accounts, submit a claim or request any other service, please let us know. We will respond promptly.
Andrew James Henning-Kolberg
Andrew serves you as an associate financial representative and works with annuities and investments.  He makes sure all the details are carefully executed in a timely manner. 
He holds a BS in Management, Accounting, and Finance from Purdue University.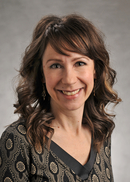 Paula J Rang
Paula serves with scheduling and marketing.  She is Josh's wife and has the privilege of working from home. 
She holds a bachelor's in English from Cedarville University. 
Sally A Rang
Sally works with client relations and helps with scheduling.  She is also Josh's mom.  She is semi-retired and enjoys living on the lake in Rome City with her husband of over 50 years, Ron.
Roberta Ann Knudson
Roberta joined our team this year as Josh transitioned to his role as Growth and Development Director at the Carmel office.  Her role is to assist you with the insurance process, making sure every detail is carefully executed.
Roberta and her husband have four sons and live in Carmel.